Bolstering Asian Ambitions with CUHK MBA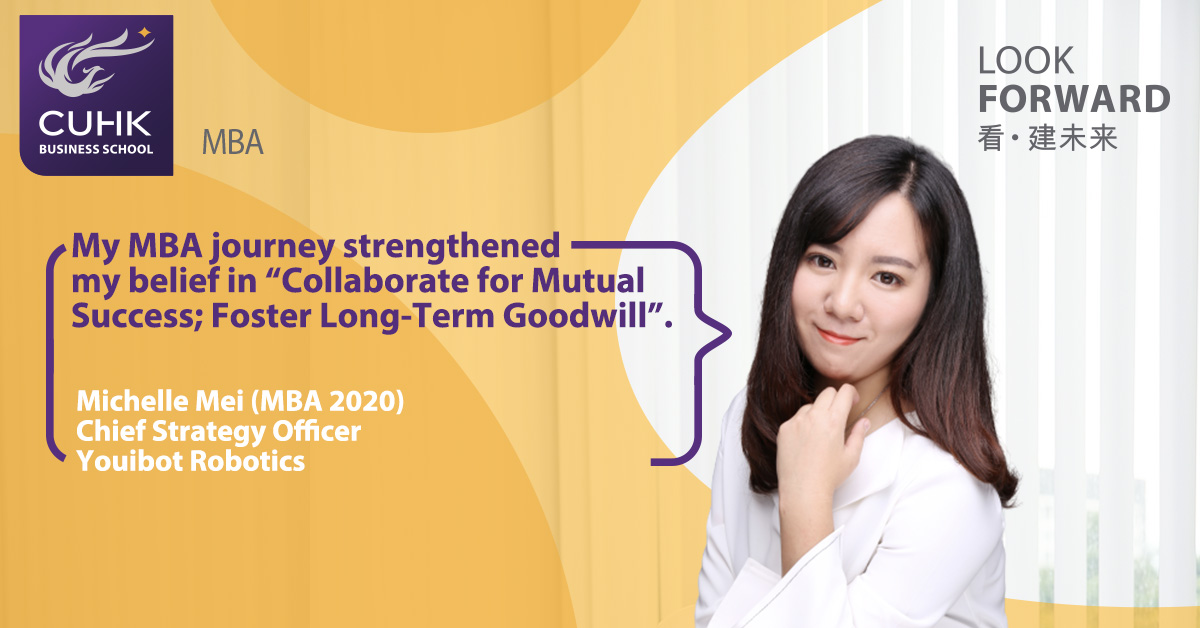 I was changing jobs from DJI to Ping An Technology when I applied to the MBA programme of The Chinese University of Hong Kong (CUHK) Business School. Having worked for almost five years already, I decided I had amassed enough experience to make an MBA worthwhile for my onward professional and personal growth.
The Best Of All Worlds
After comparing programmes in the US, on the Mainland and in Hong Kong, I chose to come to CUHK as its MBA suited me best. The programme was the first and is the most established in Asia, and the teaching faculty and alumni network are all top-class. The school's proximity to Shenzhen also allowed me to save unnecessary time and energy commuting during weekends and make my 2-years part-time study in Hong Kong more efficient and enjoyable.
I was likewise attracted by the CUHK MBA's blend of international knowledge, regional expertise and China connections. When I was studying for my BBA in the US, I found that the theories, cases and ways of thinking were largely US-centric. As I was pursuing further education for personal and professional development, CUHK's MBA offered me something more relevant and practical. For example, when we studied cases, we would examine such companies as Nvidia as well as Alibaba, Baidu and Tencent. The discussions often embodied an international perspective while also taking into account China's situation and development. Moreover, the professional and academic terms we used were in English, which I could easily understand given my background. It was the best of all worlds.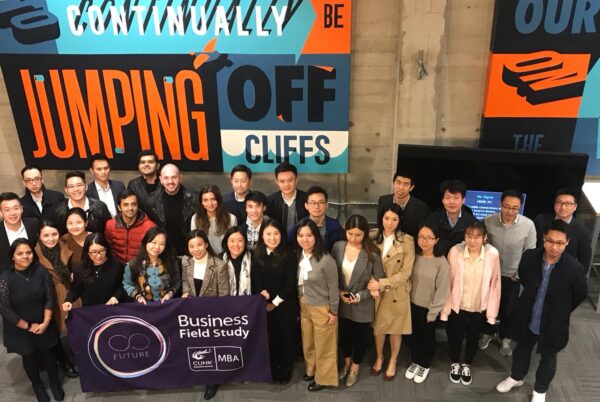 CUHK's student diversity and alumni network are superb. In my class were people from many professions – lawyers, doctors, architects, engineers, businesspeople, entrepreneurs – and their diverse perspectives and insights enriched our learning. I could also easily seek help from CUHK's vast student and alumni community. When I joined my current company and needed to pick up semiconductor-related knowledge, I reached out to an MBA classmate, who worked in the industry, for help. There are also many tech founders in the CUHK community, including the heads of SenseTime, the world-leading unicorns in AI and robotics.
In Love with Going from Zero to One
I am now working at a robotics company called Youibot Robotics as its Chief Strategy Officer. Having worked at both DJI and Ping An, companies of vastly different sizes, I find that I really enjoy collaborating with entrepreneurs and scaling small businesses. As my mentor at CUHK, Anna Yip (formerly CEO of SmarTone), told me, the can-do culture and hands-on nature of start-ups both fit my personality. I like to contribute my thoughts and ideas directly to the team and take part in building a business while the idea of being a founder myself did not really click.  Indeed, she was the one who encouraged me to take the role in my current company.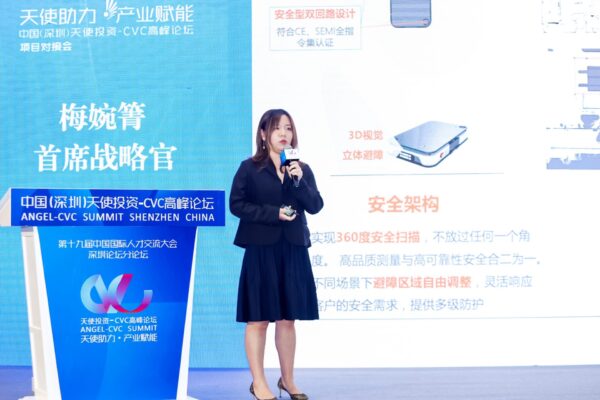 I still remember that when I joined DJI, I was staff member #500. Currently, DJI employs more than 10,000 people and is one of the world's most valuable drone makers. With my current company, I was staff member #50 when I joined a year ago. Now, we have more than 200 staff with sales networks in over 30 countries. Being able to contribute to this kind of explosive growth is truly exhilarating.
The Right Education for a Fast-Changing World
Another thing that I love about working at high-growth start-ups is how it demands that I think and act like an entrepreneur. To this end, my MBA studies have enhanced my skills and knowledge and helped me hone my entrepreneurial mindset. I especially enjoyed my business negotiation and leadership management classes. As I now specialise in creating strategies for a fast-growing company, I am always thinking about collaboration, stakeholder engagement and creating positive-sum outcomes to grow the market.
Those courses broadened my perspectives and levelled up my thinking. For example, I learnt the importance of managing up and managing down to boost team efficiency, the tactics in setting bottom line and sense checking bottom lines of different parties to reach a deal.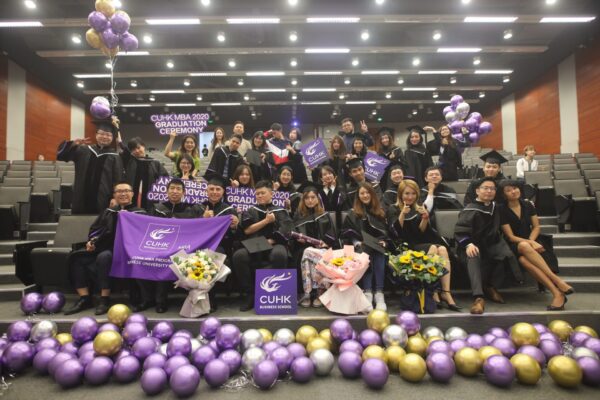 "Collaborate for Mutual Success; Foster Long-Term Goodwill"
Indeed, the negotiation class also strengthened my belief in "collaborating for mutual success and fostering long-term goodwill". Collaborations are not about winner-takes-all or one-off relationships. Instead, we should cultivate win-win, complementary and lasting relationships, where partners are grateful to one another and aim for continued collaborations for greater outcomes.
This is also a mindset that I maintain at Youibot. When we develop our mobile robots, we don't aim to just sell products. Our focus is to help clients integrate robotics into their business, create value and alleviate operational pain points. That's why we frequently customise our solutions to meet our clients' ongoing needs. This approach has earned us clients such as Taiwan Semiconductor Manufacturing, CRRC, Sunlord Electronics, Luxshare, Fast Gear, ASM and Huaneng Group, and helped us grow our sales volume threefold last year. Recently, we even received an RMB 100 million investment from SoftBank Ventures Asia to scale our business further.
I am truly grateful to CUHK for my exceptional MBA education, especially for opening my mind and giving me practical new skills and knowledge to excel at work. Going back to school after working for some years has also been the right decision, as I came with clearer goals and a better understanding of my strengths. I could find answers to questions I had and easily internalise what I learn in class and put it to use. I hope to continue my relationship with the business school and give back where I can, sharing my industry knowledge and experiences with the alumni and students for mutual success in the years to come.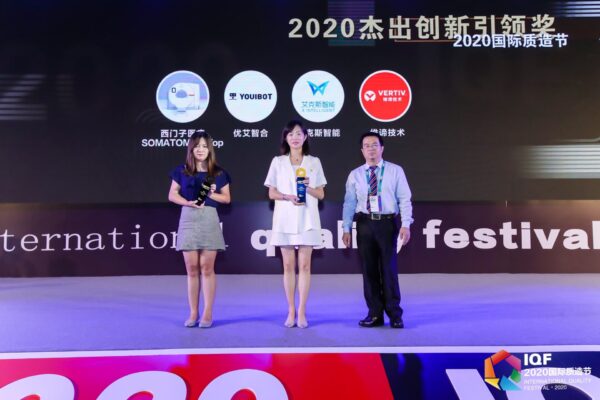 * All student activities strictly comply with social distancing measure.