CUHK at The Venture Capital Investment Competition (Asia)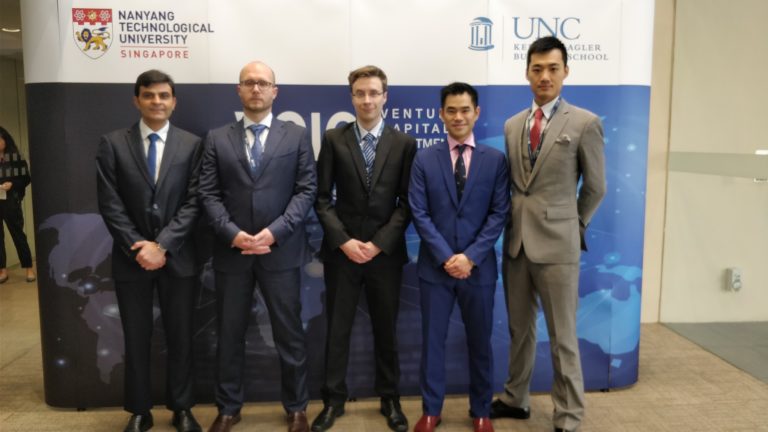 Our MBA students recently participated in The Venture Capital Investment Competition (VCIC) Asia which organized by UNC's Kenan-Flagler Business School on March 3 in Singapore. Total 8 teams from different Asian Business Schools joined to compete for the regional winner.
The competition required participating teams to conduct due diligence of two Singaporean-based start-ups by preparing term-sheets, negotiating with start-ups and making recommendation to VCs/Investors. It was assumed that each team had a $10 million fund capital to work on the deals going forward with 5 years horizon. Team could invest in one of the two start-ups only.
"It was a great opportunity for students to understand and experience each stage of a venture capital deal…and to network with students, industry and academic leaders from around the world to share experience with each other…" current MBA student, Tejas Raval said.
Participating Asian Business Schools:
Asian Institute of Management
Putra Business School
Chulalongkorn University
Sasin Graduate Institute of Business Administration of Chulalongkorn University
CUHK Business School
CEIBS
Nanyang Technology University
National University of Singapore (regional winner)
Over the past years, CUHK MBA Programs Office has sponsored students in joining international MBA case competitions to broaden their global perspectives and put what they have learned into practice. Learn more >>