MBA Connect Story: Oleg Tatarintcev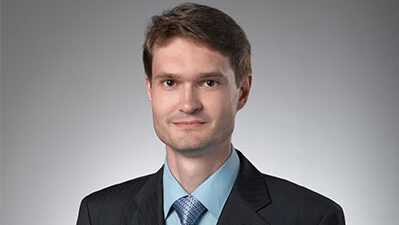 Oleg Tatarintcev (Full-time Class of 2013)
Project Manager, Samara
I worked in civil engineering in Samara, Russia, for more than 10 years as a cost engineer and project manager. Although my managers supported me, Samara was a provincial city that had some limitations and that is why I decided to leave.
The influence of East Asia, and China in particular, keeps steadily growing. Therefore I thought China was the best next step for me and decided to do my MBA in East Asia.
I chose Hong Kong, because English is widely used. The CUHK MBA has a good reputation and it offers exposure to the business culture of both East and West, including China. The large number of its alumni was also an attraction.
What was the MBA's greatest influence on your life?
The MBA has helped me to form a global mindset. I received a lot of technical and theoretical training and I made many contacts. The program has opened up China for me. Our study trip to Shanghai and Suzhou taught me about corporate culture in China and how to do international business; it gave me confidence to live and do business here. When I started working in a Chinese company, I avoided making many mistakes and had good relations with people.
How did you get the job of lecturer and regional manager?
After graduation I returned to Russia and worked in the natural gas and energy sector as import/export manager, but I soon realized that my heart belonged to China. I took a full-time Putonghua course in Shenzhen, and my teacher recommended me at Shenzhen University, College of International Exchange to teach international trade.
As for my job at Zopoise, I gave an "elevator pitch" to a Turkish CEO, and after that we met several times. Thanks to his introduction, my MBA and my experience, the company employed me as the regional manager for Russia and the former Soviet states.
What do you most enjoy in your job?
We develop new environmentally friendly LED technology, and I am happy that I can contribute to saving the environment. I also enjoy the freedom I get to develop the business and bring value to people.
How did the CUHK MBA help you in getting the jobs?
The CUHK MBA was a deal-clincher in both cases. At the university, my MBA greatly impressed the dean and that helped me to win the job competition. At Zopoise, my CUHK diploma was no doubt the final argument for employing me.
Have you faced any challenges or difficulties relocating from Russia to China?
One challenge was the language, as everything is written with Chinese characters. Making new friends is very helpful. And I got married two months ago, now I have a family here.
What do you do to further develop yourself in the field?
I continue studying Putonghua. As I teach international trade and business, I also learn a lot in the process. As a regional manager, I also have many chances to visit Chinese factories, communicate with top managers and the authorities. Real life is your best teacher.
How would you measure the value of network in the MBA community?
I graduated in 2013. By now, my classmates are in top managerial positions. I keep in touch with them and if I need help they always provide me with support, but they have small children, business to develop and don't have much time.
In my job, I will travel a lot. As an alumni ambassador, I will try to take the program abroad and develop some connections between CUHK Business School and Russian universities.
How do you see your career development in the medium term?
I want to stay in China because I think China will dominate the business world in the next 50 years. I want to stay in Shenzhen and do international business for the next 5 to 10 years. Ours is a new company and brings many opportunities to people who join at this stage. I want to turn my company into a global leader and grow with the company and the country.