MBA Connect Story: Taking Advantage of All Opportunities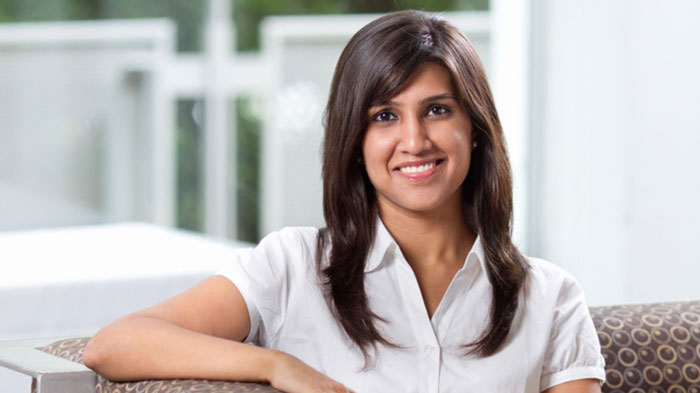 Jasvin Bhasin (Full-time, Class of 2013)
Manager, iic group GmbH
Sometimes people with the best plan find out that there is always an even better plan. This is what happened to Jasvin Bhasin, a CUHK MBA student.
She carefully considered her higher education options and future career development opportunities from the point of view of the growing international role and robustness of Asia's economy with China at the forefront of changes. She decided that the best job opportunities were in Asia and studying at CUHK would give her a solid Asia and China experience to reach them.
"Working in Europe was not really one of my objectives, it wasn't even on my agenda," says Jasvin, who now lives in Europe. "I was thinking more on the lines of working in Southeast Asia, Hong Kong or Singapore. Germany wasn't on my radar."
Several events of her life combined to divert her from her original plan. In her year, 10 of her classmates were German students, nine directly from Germany and one from China, and that's how she met her German husband.
Then, at the end of the first semester the alumni presented their experiences at the exchange programs and the students needed to decide where to go.
"I didn't know that there was such an amazing array of exchange programs. I decided to go to St Gallen University," says the Pune University computer engineering graduate, who worked with Hewlett Packard as project lead and internal consultant for close to three years and four months respectively, before starting her MBA.
Studying in Switzerland made her curious about living in Europe and, to make the most of her time, she started learning German. She joined all available career fairs to get a clear idea of the job market and she found that it was predominantly Swiss.
Upon her return, she made sure she offered her best during her studies in Hong Kong. She joined the CUHK MBA Consulting Club, participated in the HULT Global Case Challenge as a regional finalist and was a trained student ambassador. Based on her outstanding results, she was the recipient of two scholarships and the Dean's Honor List Award.
Arriving in Germany after her graduation, she was not surprised to find the job market also quite closed. To work there, she needed to get an EU Blue Card, which offers the right to non-EU individuals to work and stay in the EU. However, to get the card, the applicant had to have a binding job offer with at least 1.5 times the average pay in the EU member states.
Job applications and learning German took up most of her time. Although she got many job offers, the salaries were too low. For higher-paying jobs, she went through many painful rejections.
"I had to be very strong," she says, adding: "Learning the language is very important. Not knowing German was an issue for me first."
Finally she achieved her dream and was employed as consultant at the iic Group, a consultancy in the field of automotive sales optimization, offering innovative concepts, implementation and coaching of clients for the successful introduction of the solution. She was promoted twice in three and a half years and is now a manager with iic.
Although, she found the work culture very different from what she was used to in Asia, thanks to the international experience during her MBA and exchange program, she had learned to work with all nationalities.
"Germans are very frank and direct and love to challenge differing points of view to evaluate alternatives without any bias. So when they challenge you, do not take it personally. Learn to separate work and emotions," she advises.
A CUHK MBA ambassador in Germany, she is also an informal mentor for incoming students, answering many questions about which subjects to choose, and what to watch out for. Last year she mentored 10 to 15 students and many of them are still in touch with her.
Students find it unusual and intriguing that she works in consulting in Germany and often ask her if they can also achieve the same if the go on an exchange program in Europe.
She says, "There are exceptions to every rule and you have to believe that you are the exception. Be sure of what you want and keep going for it."