Student Clubs
Student-driven clubs are another highlight of CUHK MBA life, and their benefits can even be felt once graduates return to the job market.
Students benefit from the broad range of activities organised by the MBA Student Association and other student clubs. These range from executive seminars, company visits and short study tours to networking and sporting events that build relationships and foster team spirit.
List of student clubs and student-led organisations in the academic year 2019-2020:
Student Association
CSR Club/CSR Conference Committee
Asia-Europe Business Club
Consulting Club
Lifestyle & Luxury Club
Women in Business Club
Private Equity and Venture Capital Club
Rowing Club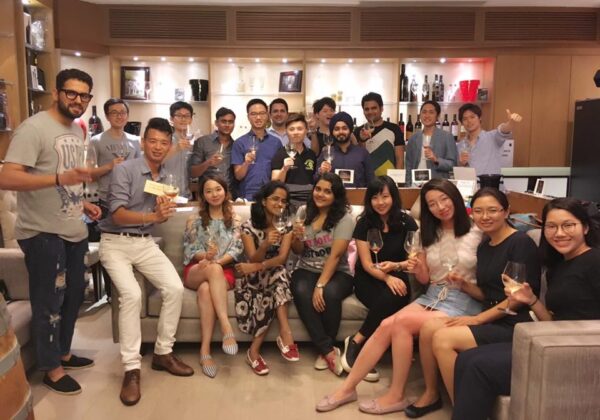 ---
CSR Conference
The CUHK MBA programs have a clear vision that social responsibility has always been an integral essence in sustainable business development. The student-initiated Corporate Social Responsibility Conference launched in 2007 to much acclaim. The annual event has since served as a powerful platform on which to advocate the importance of CSR, tackle major obstacles and share good practice with corporations, NGOs and the academic community in the Asia-Pacific region.
I had invaluable experiences during my CUHK MBA journey, ranging from business practicum and strategy presentations to multinational organisations and social enterprises, and professional skills workshops to hosting the annual sustainability conference. The programme stimulated my personal growth from diverse perspectives by taking classroom learning to real-life practices, particularly in sustainability which is a passion of mine.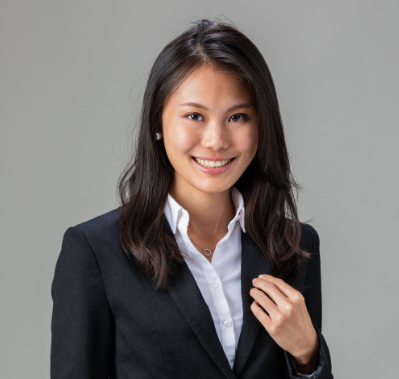 ---
Past Sustainability Conferences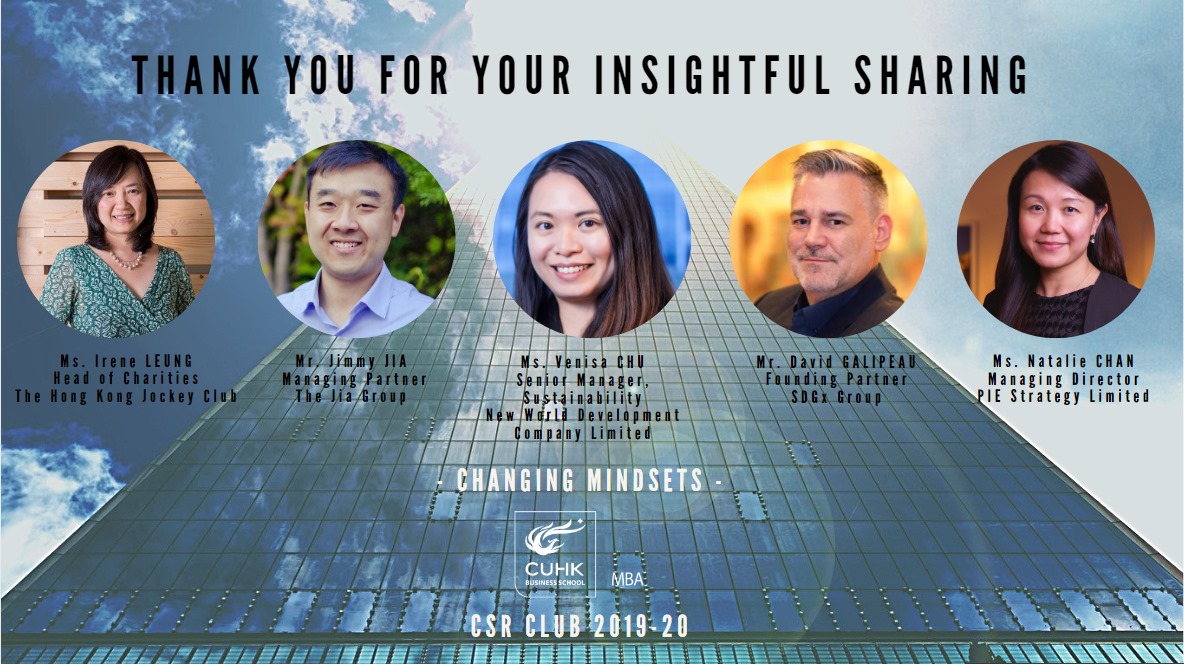 Sustainability Conference: Changing Mindset (2020)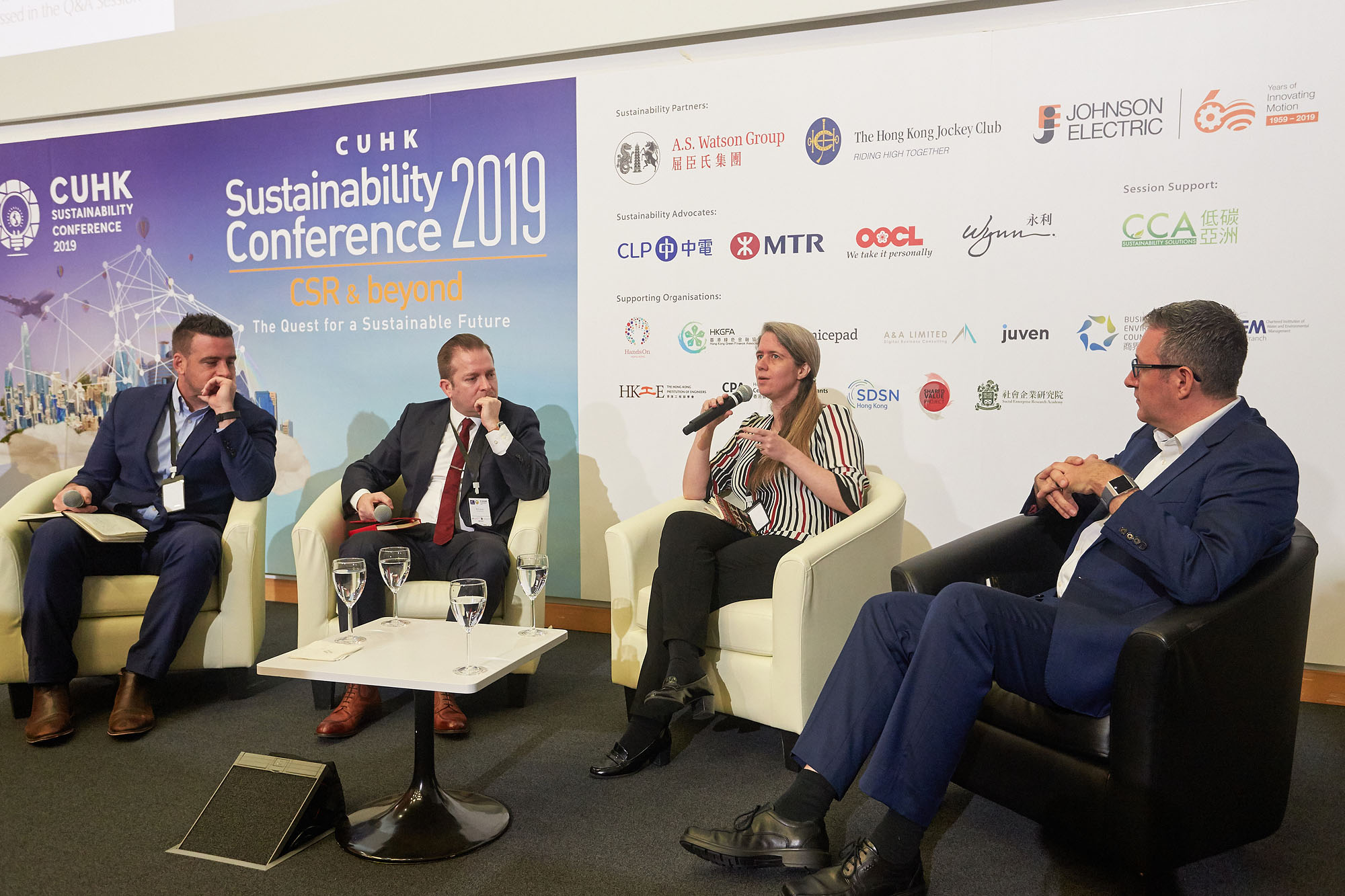 Sustainability Conference: CSR & beyond –
The Quest for a Sustainable Future (2019)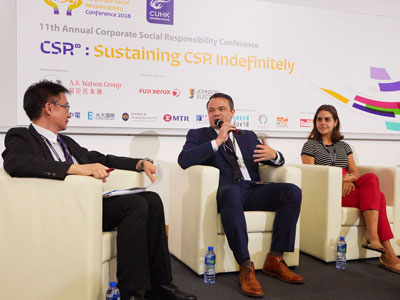 CSR∞ – Sustaining CSR Indefinitely (2018)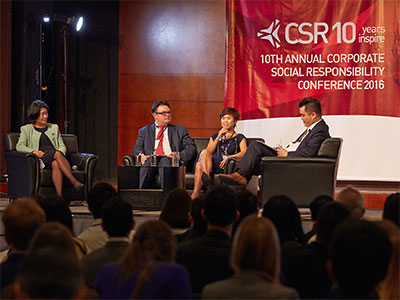 CSR as our DNA (2016)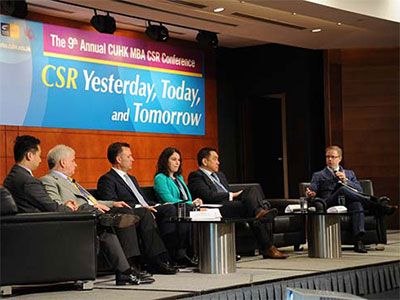 CSR Yesterday, Today and Tomorrow (2015)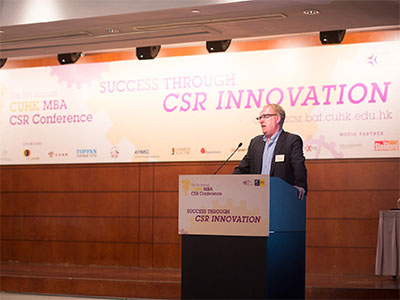 Success Through CSR Innovation (2014)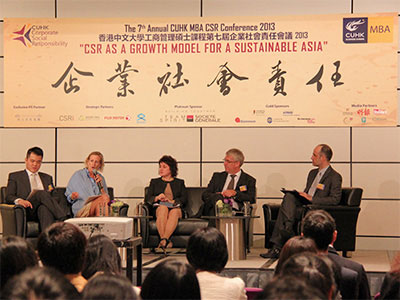 CSR as a Growth Model for a Sustainable Asia (2013)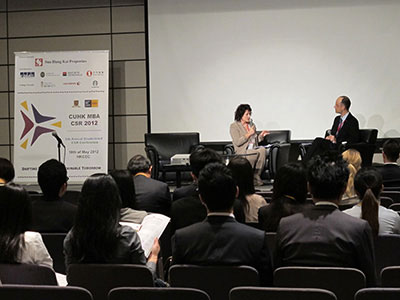 Shifting Today to a Sustainable Tomorrow (2012)