Summer Internship at INFINITI Motors Limited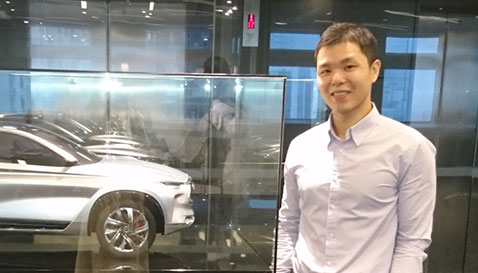 I joined INFINITI Motors Limited as a member of the Global Connected Car team in the summer of 2016. These days where everything from mobile devices to streetlights are part of a global network in the Internet of Things, cars provide a unique way for us to interact with the world around us. Big data mined from a network of cars can help to predict traffic jams or recommend a popular restaurant based on your travel preferences.
My main responsibilities during the course of my summer internship involve business improvement; regional management and strategic business development of a new revenue model. Coming from a construction background with no prior experience in automobiles, developing executive dashboards or business planning, this role has been as interesting as it has been challenging; I was even tasked to lead a meeting by my second day on the job.
Thankfully, my MBA education in CUHK equipped me with the fundamentals necessary to look at the challenges in front of me from multiple angles, piecing together a plan that involves strategy, marketing, finance and operations. The rest of it is just hard work and always critically analyzing new information in order identify how it all fits into the big picture.
Adriel ANG
Full-time Class of 2017