Summer Internship at adidas Group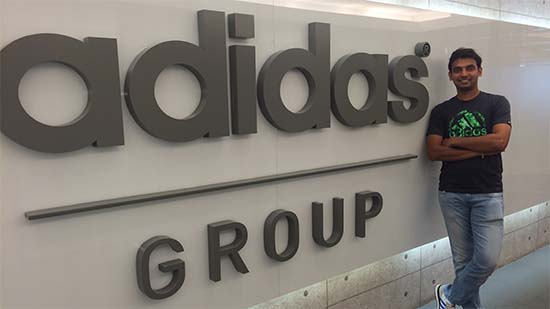 Passion is everything. Impossible is nothing. My love for sports requires that I mostly exist in an ambience in which everything is a sport. More than half of the real estate in my dorm was dedicated to the sporting equipment. At school, I was best known for activities related to (sports) club and clubbing. Here, I'm back to continue my long standing relationship with my favorite sports brand: Adidas.
I started running on this track almost six years ago. I began the game with a compound title: a technology-consultant. My work in the previous role tilted more towards technology. MBA simply flipped tables. I progressed word by word. Post MBA, I moved to consulting, with a focus on business. I work in the COE department in the sourcing headquarters of Adidas located in Hong Kong. COE Stands for Center of Excellence, an in-house consultant department which drives the strategic initiatives in the company.
Going back to school was a much required break in my professional career. Courses such as Supply Chain Management, Operations, Strategic Management and Leadership Development etc. added icing on the cake. Back to business as usual, I now appreciate and connect several functions of business.
One thing that has always continued to impress me is the work culture in the company. As there is no strict dress code, everything seems so casual and friendly. I hope to continue to wear the adidas brand on my sleeve figuratively and literally. I think I said enough. Well, just three more words: Impossible is nothing.