CUHK Business School Conference Addresses China's Next 50 Years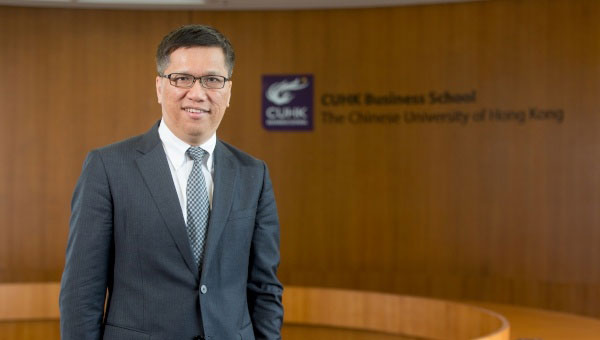 Media Coverage by Education Post:
To mark the 50th anniversary of its world-renowned MBA programs, The Chinese University of Hong Kong (CUHK) Business School is organizing a special one-day conference under the theme "China Business in the Global Economy". The conference will take place on September 9, 2016 at the Grand Hyatt Hong Kong. Members of the public are welcome to attend by advance registration.
Addressing the theme are distinguished keynote speakers and panelists including top academics and senior executives from the banking, IT, insurance and media sectors. They will tackle topics ranging from tech innovation to new trends in financial services and the prospects for future growth in China.
"By offering a platform for academics, industry leaders, and business executives, the conference will provide market intelligence about trends and innovation," says Prof. Kalok Chan, Dean of CUHK Business School in an interview with South China Morning Post's Education Post. "The discussions will cover China's established and emerging industries, as well as the challenges facing a country in transition. We expect the viewpoints expressed to provide knowledge and insights for leaders whose roles involve global investment strategies, business development, and building effective international partnerships."
Dean Chan adds that enhancing links with mainland-based enterprises and understanding how they operate have always been part of the mission of CUHK Business School, and the university as a whole, which is a way of contributing to China's development in the broadest sense.
"Such initiatives benefit students," says Dean Chan. "But they also help us understand where China is going in the 21st century and whether it can continue to be the economic engine for the rest of the world. We also need to consider issues like general competitiveness, China's ability to innovate, and what to expect during the next phase of the country's economic transformation."…
Further details about the conference and how to register can be found at the official website: http://www.cuhkbschoolconference.com.
Media: South China Morning Post
Section: Education Post
Date published: 8 August, 2016