Academic Faculty
Our reputation as a top business institution in Asia has drawn some of the world's best educators into the CUHK MBA Programme. Our faculty is deeply knowledgeable about theories, principles and emerging schools of thought originating from the region and across the globe. Their international exposure and teaching experience facilitate curious and innovative thinking inside the classroom, and inspire further practical learning beyond the campus.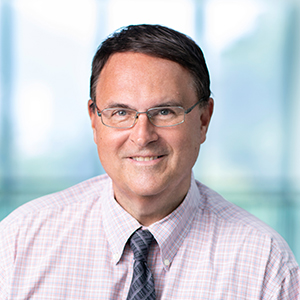 David AHLSTROM
Professor
MPhil, PhD (New York); MBA (Hawaii)
Research Interests
Managing in Asia, Innovation and Entrepreneurship, Strategic Leadership, Management and Organisational History
MBA Courses
Leadership Development
Professional Experience
Being named to Clarivate's list of Highly Cited Researchers, 2017-19
Recipient of 1st annual Faculty Teaching Excellence Award (2014-15), CUHK Business School
Being nominated for The Economist magazine's First worldwide 'Business Professor of the Year' award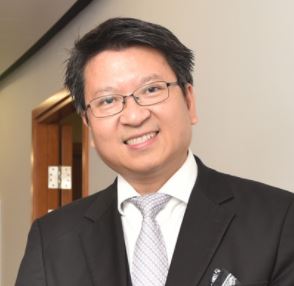 Terence CHONG
Associate Professor
MA, PhD, Economics (UofR)
Research Interests
Financial Econometrics
MBA Courses
China in Global Economy
Professional Experience
Executive Director of Lau Chor Tak Institute of Global Economics and Finance
Member of the Economic Policy Committee of Hong Kong General Chamber of Commerce
Ranks top 37th worldwide in theoretical econometrics, top 1% in terms of number of distinct works and top 5% economists worldwide (RePEc)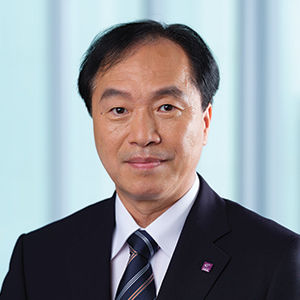 Shige MAKINO
Professor
LLB, MBA (Keio University); PhD (Western University)
Research Interests
International Business, Organisation Learning, Institutions and Globalisation, Micro-foundation of Business Strategy, Non-market Based Strategy, Corporate Demography
MBA Courses
Strategic Management
Professional Experience
Associate editor of Global Strategy Journal
Editorial board member of multiple international journals
Recipient of Journal of International Business Studies (JIBS) Gold Medal and CUHK Vice Chancellor's Exemplary Teaching Award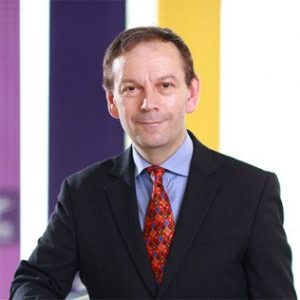 Paul B. MCGUINNESS
Professor
MPhil (Cambridge); PhD (Leeds)
Research Interests
IPOs, Corporate Governance, Board Demographics, CSR, Firm Performance, Chinese Equity Markets
MBA Courses
Corporate Fund-Raising Initiatives in the Chinese Equity Markets
Professional Experience
Worked for National Bank of New Zealand and the Securities and Futures Commission of Hong Kong
Published widely in ABS 3 (***) and 4 (****) rated journals
Won CUHK BA Faculty Outstanding Teacher Awards and CUHK MBA Programmes Merit Awards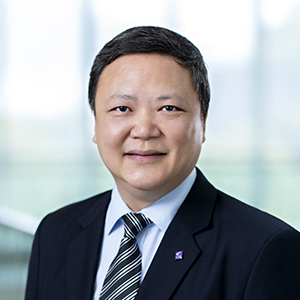 Wongsunwai WAN
Associate Professor
DBA (Harvard Business School); FCA (Institute of Chartered Accountants in England and Wales)
Research Interests
Financial Reporting Quality, Corporate Governance, Entrepreneurship, Private Equity
MBA Courses
Corporate Financial Reporting
Professional Experience
Worked in KPMG in London, PricewaterhouseCoopers and ABN AMRO Bank in Hong Kong
Ranked by Reuters as one of the top 10 analysts in Hong Kong and China covering software and information technology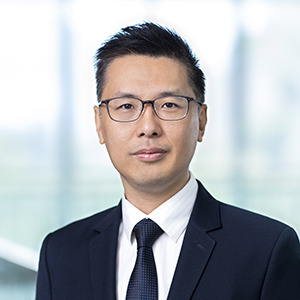 Andrew YUEN
Senior Lecturer
Academic Director, MBA Programmes
MPhil (CUHK); MA, PhD (UBC)
Research Interests
Aviation and Maritime Economics, Industrial Organisation, Applied Econometrics
MBA Courses
Macroeconomics for Business Executives
Professional Experience
Director of Policy and Knowledge Transfer, Aviation Policy and Research Centre at CUHK
Published academic papers in various international peer-reviewed journals, including Journal of Transport Economics Policy, Journal of Air Transport Management, Transport Research Parts A and D, Maritime Policy and Management and Pacific Economic Review
Industry Faculty
Among the CUHK MBA Programme's roster of educators are seasoned business professionals from across business disciplines. Experts in their respective fields, industry faculty members complement students' classroom learning by sharing their own experiences and real-life business challenges, solutions, consequences, and practices. The opportunity to access industry experts help shape the students' business acumen and hone their leadership and decision-making skills.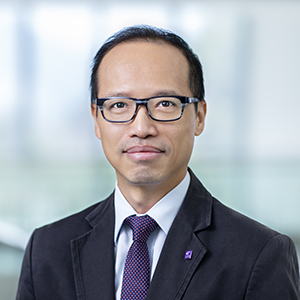 Kevin AU
Associate Professor
MPhil (CUHK); PhD (UBC)
Research Interests
International Management, Entrepreneurship, Family Business, Social Networks
MBA Courses
Managing Family Business
Professional Background
Co-founder and Director of CUHK Centre for Entrepreneurship
Director of CUHK Centre for Family Business
Former Director of the Hong Kong Business Angel Network Ltd.(HKBAN) and Family Firm Institute (US)
Former Chairman of the Successful Transgenerational Entrepreneurship Practices (STEP) Project (Asia Pacific)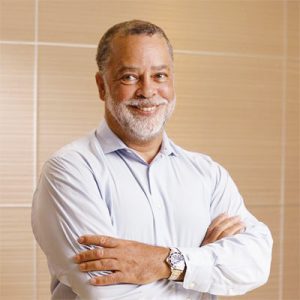 Thomas BAIN
Adjunct Professor
MBA (Columbia)
MBA Courses
Fixed-Income Securities Analysis, Money and Capital Markets
Professional Background
25 years of experience in Banking and Financial industry, including Central Bank of the Bahamas, JPMorgan and Barclays Wealth
Former Global Head of Graduate Recruiting & Training at JPMorgan
Conducted leadership programmes and executive coaching for Senior Executives at Barclays, Bank of America/Merrill Lynch, Blackstone, BlackRock, BorgWarner, BNP Paribas, Clifford Chance, Credit Suisse, Fidelity, HSBC, ING, Instinet, Invesco, JP Morgan, Morgan Stanley, Nomura Securities, Refinitiv, Russell Reynolds, Standard Chartered, Société Générale, UBS, and YUM China
Received the CUHK Business School Faculty Award in 2011, 2012, 2013 and 2014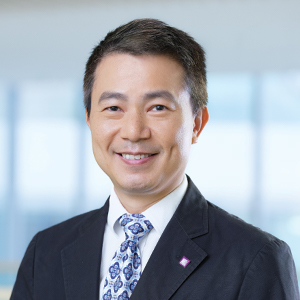 Dominic CHAN
Associate Professor of Practice in Entrepreneurship
BA, MA, PhD (Cambridge)
MBA Courses
Management: Competencies and Current Perspectives, New Venture Business Project, Management Consulting
Professional Background
Founder of Decisive Consulting Limited
Co-founder of Dark Horse Investment
Former Co-CEO of a-connect (China)
Former China general manager of Englishtown.com (an EF Group company)
Former consultant at McKinsey & Company
Former Alumni Advisory Board Member of University of Cambridge
Recipient of the Queen's Gold Medal for mathematics presented by Queen Elizabeth II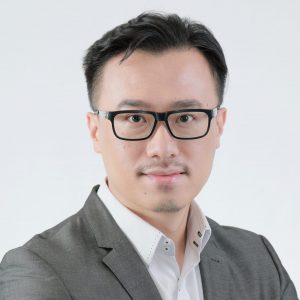 Ivan CHAN
Adjunct Associate Professor
MEng (UBC); MBA (CUHK)
Research Interests
Digital Transformation and Reinvention of Industries
MBA Courses
Digital Transformation and Innovation
Professional Background
Help enterprises and start-ups to reinvent and grow their businesses, enabled by digital
Worked in innovation and technology strategy capacity with Accenture, McKinsey and EY
Built three tech start-ups within the MNC environment over eight years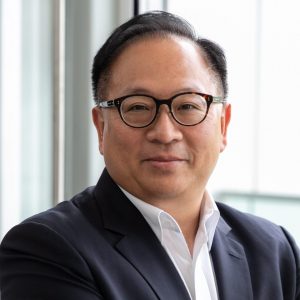 Toa CHARM
Associate Professor of Practice in Management
Convener, Technology Advisory Group, MBA Programmes
MBA, DBA, CBIP (TDWI), AI and Big Data Cert. (MIT), MHKCS
MBA Courses
Application of AI and Machine Learning in Finance
Professional Background
Former Senior Management of Cyberport, HSBC, IBM, Oracle and Kingdee
Director of Business Development, The Asia-Pacific Institute of Business
Member, TSSSU Steering Committee, CUHK
Advisors for Start-ups, Enterprises and Associations in Innovation and Technology Industry
Author of the Book <Boost up the Power of Digital> (Chinese version)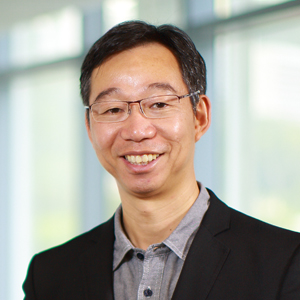 Wilton CHAU
Professor of Practice in Entrepreneurship
LLB; MBA; DBA; FCCA
MBA Courses
Applied Entrepreneurship: Remodeling & Fundraising in Asia, Venture Capital & Private Equity
Professional Background
Founding Chairman of PAVD and Founding Vice Chairman of the Hong Kong Business Angel Network
Chairman of ICIA and Vice Chairman of the HKBio
Adjunct Professor in the MBM Program of Shenzhen Finance Institute
External Examiner of UTAR Malaysia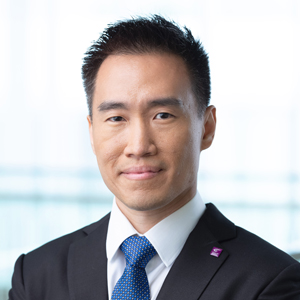 Seen-Meng CHEW
Associate Professor of Practice in Finance
MPhil Economics (Cambridge); PhD Economics (University of Chicago)
Research Interest
FinTech, Corporate Finance, Global Macroeconomics
MBA Courses
Fintech 101
Professional Background
Assistant Dean for External Engagement, CUHK Business School
Former economist at J.P. Morgan, International Monetary Fund (IMF) and Morgan Stanley, covering Asia Pacific macroeconomic development
Former consultant at NERA Economic Consulting in Chicago, advising clients on international pricing strategies
Published articles in well-known business journals such as the Asia Asset Management Journal and Financial Times
Non-executive Director at Actelligent Capital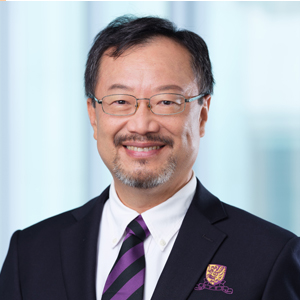 Timon DU
Professor
MSE, PhD (Arizona State U)
Research Interest
Business Intelligence, Privacy and Security, e-Commerce, Information Sharing, Subject Well-being, IT Education
MBA Courses
Platform and Business Strategies
Professional Background
Director of MSc Programme in Information and Technology Management
Former President of International Consortium for Electronic Business involving members from more than 20 countries
Former Director of MSc in e-Commerce, MSc in e-Business Management, EMBA (Asia Pacific) and EMBA (Chinese), CUHK Business School
Former Co-director of EMBA (Xian), CUHK Business School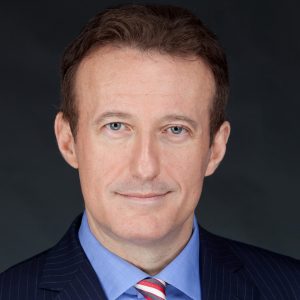 Paul KITNEY
Professor of Practice in Finance and Economics
M.Econ (U.Syd – Honours Class I); PhD (Australian National University)
Research Interest
Monetary Economics, Financial Friction Macroeconomics, Adaptive Learning, Macroeconometrics
MBA Courses
Macroeconomics for Business Executives
Professional Background
Over 30 years' experience in Asia-Pacific central banking, investment banking and as a hedge fund manager
Former Chief Equity Strategist (Asia-Pacific) for Daiwa Capital Markets (Hong Kong) Ltd and Former Investment Strategist at Morgan Stanley and Blackrock
Has appeared on CNBC and Bloomberg TV as an expert on global monetary policy, Asian economies and markets
Being named named in a list of emerging professors around the world in Business Because magazine in 2018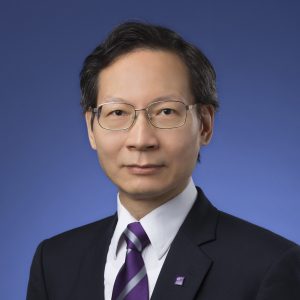 Howard LAM
Associate Professor of Practice in Marketing
MSc (London); BSc, MBA, PhD (CUHK)
Research Interest
Branding Strategy, New Product Launch, Data Mining/Text Mining
MBA Courses
Marketing Management
Professional Background
Director of Executive MBA Programme, CUHK Business School
Former Director (Marketing and Communications) of School of Management and Economics at CUHK-Shenzhen
Former Head of Marketing, McDonald's China
Former General Manager of Coca-Cola China; won several global awards during his tenure at Coca-Cola, including the best new product launch for Minute Maid juice drink with pulp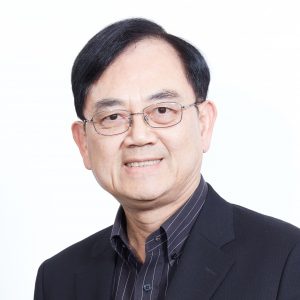 Allen MA
Adjunct Professor
MBA (Toronto); CPA, CMA (Canada)
MBA Courses
Managing Innovation & Technology
Professional Background
Chairman of Novoheart Holdings Inc., a bio-technology company listed at the Toronto Stock Exchange (Venture)
Independent Non-Executive Director of Mox Bank Ltd, a virtual bank majority owned by Standard Chartered Bank
Former CEO of Hong Kong Science and Technology Parks Corporation
Former President, Asia Pac, British Telecom Plc
Former VP & General Manager of Asia, Motorola Inc. Global Telecom Solutions Sector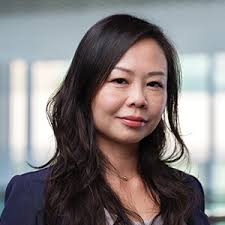 Elsie TSUI
Head – Social Innovation
Office of Research and Knowledge Transfer Services, CUHK
MBA (Cambridge), DBA (Grenoble Ecole de Management)
Research Interests
Social Entrepreneurship, Social Innovation
MBA Courses
Strategic Management, Social Entrepreneurship and Impact Investment
Professional Background
Project Director for CUHK Center for Entrepreneurship
Former Deputy Head of the Public Affairs & Communications, Coca-Cola China
Conducted training sessions in design thinking for corporate clients and non-profit sector in Hong Kong and mainland China
Led high impact training workshops for the leaders from Fortune 500 companies across Europe and Asia
Worked for the Asia office of !What If? Innovation Partner