Key Highlights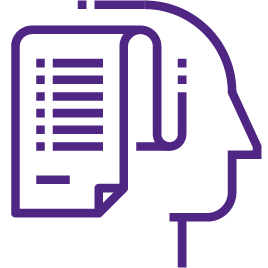 12
Months 
Programme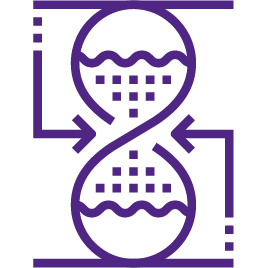 4
Terms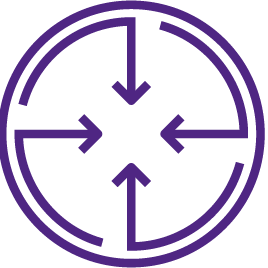 9
Core Courses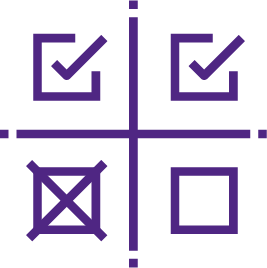 28
Electives Courses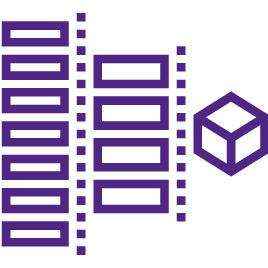 51
Units 
Credits Required
---
CUHK MBA is the choice for leaders in Asia
Fast track with Global Exposure: A study course of 12months for an MBA expands your global perspective with exchange programmes or dual degree programmes
Leading in the Digital Age: From fintech, AI & machine learning to digital transformation, develop your credentials as a future leader
Come to where East meets West: A range of exchange programmes, study tours and field trips blend international business learning with essential China business exposure
Gain real-life exposure: Insights and hands-on experience all come with our Business Practicum projects and Entrepreneurship Training
After the CUHK MBA, I was assigned to the Indonesian market and subsequently promoted to President Director at GMESS Solution. I firmly believe that this was because of global perspective learnt at CUHK, which offered a case-based teaching approach for solving international business cases. The MBA experience gave me insights into developing go-to-market strategies and building sales pipeline in my current management role.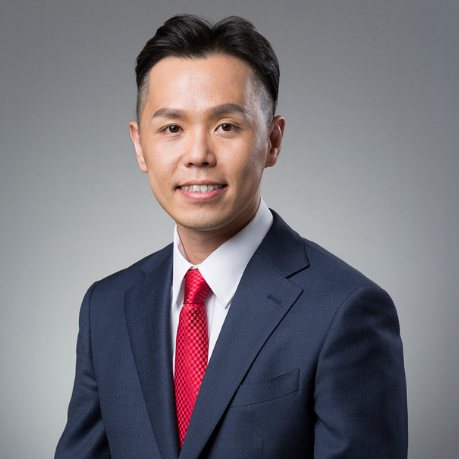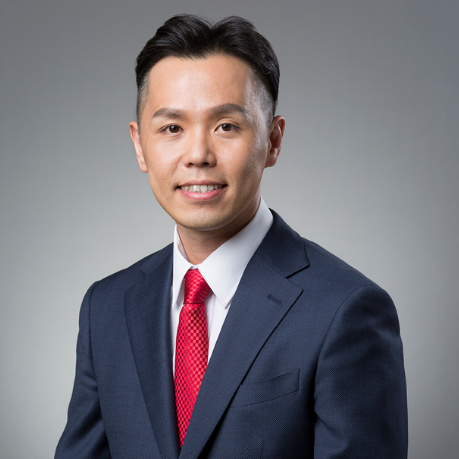 ---
Study Roadmap (12/16 months)
Management: Competencies and Current Perspectives

Corporate Financial Reporting
Statistical Analysis
Leadership Development
Up to 6 units of elective course(s)

Strategic Management
Marketing Management
Financial Management
Up to 6 units of elective course(s)

Macroeconmics for Business Executives
Operations Management
Up to 9 units of elective course(s)
Business Field Study (Optional)

Up to 9 units of elective course(s)
Business Field Study(Optional)

Study up to 12 units of elective course(s)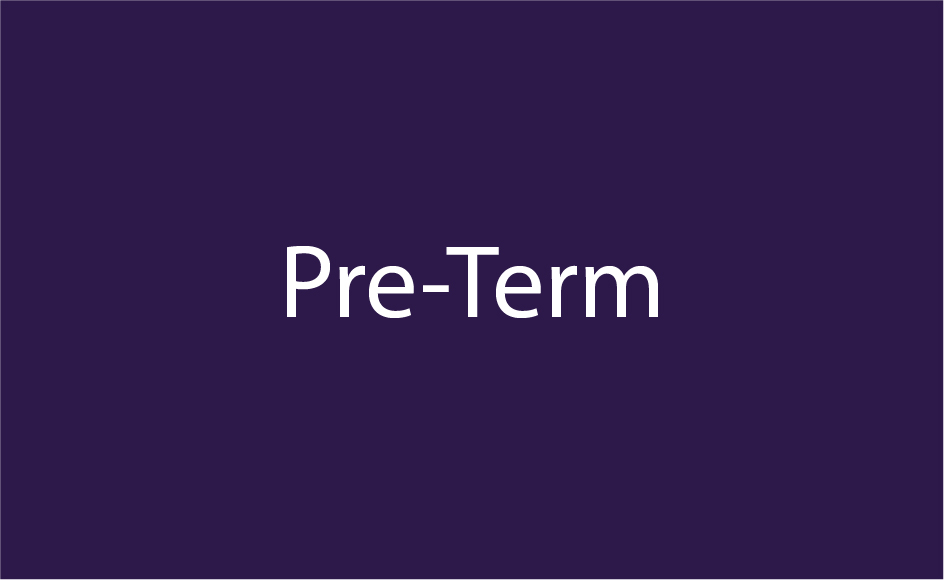 Management: Competencies and Current Perspectives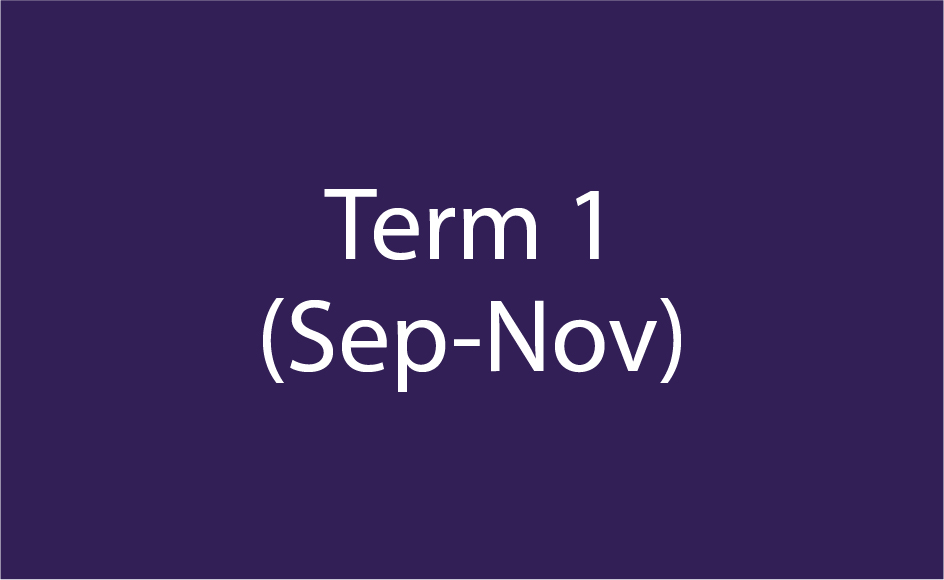 Corporate Financial Reporting
Statistical Analysis
Leadership Development
Up to 6 units of elective course(s)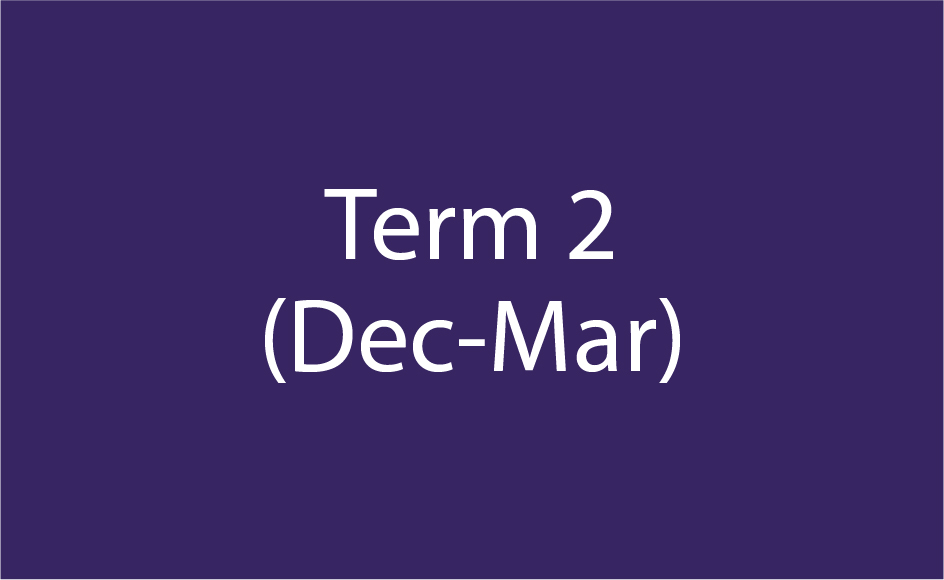 Strategic Management
Marketing Management
Financial Management
Up to 6 units of elective course(s)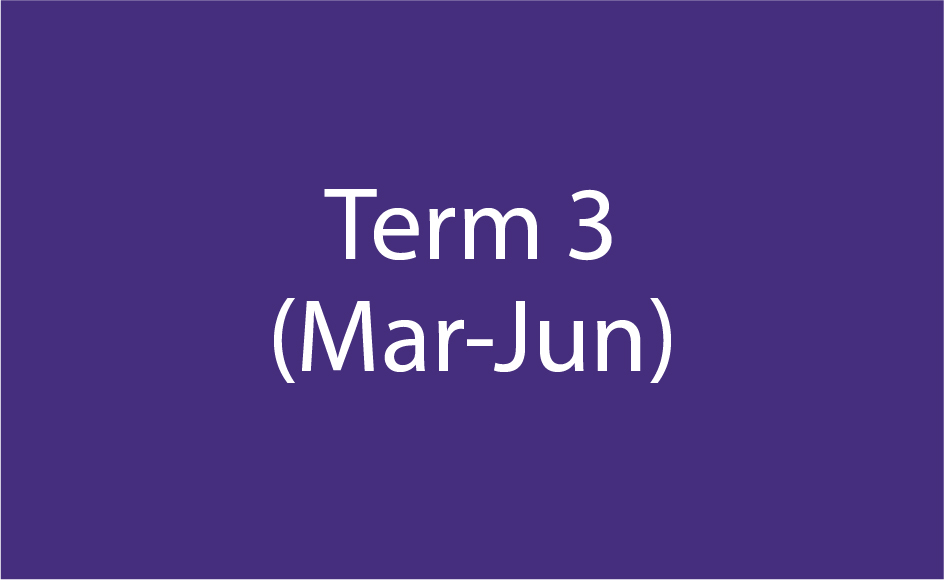 Macroeconmics for Business Executives
Operations Management
Up to 9 units of elective course(s)
Business Field Study (Optional)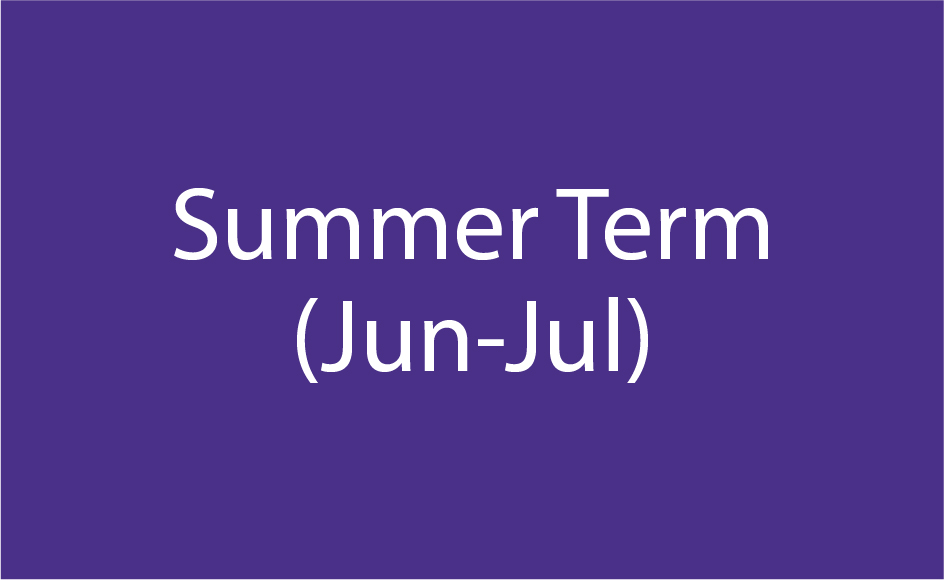 Up to 9 units of elective course(s)
Business Field Study(Optional)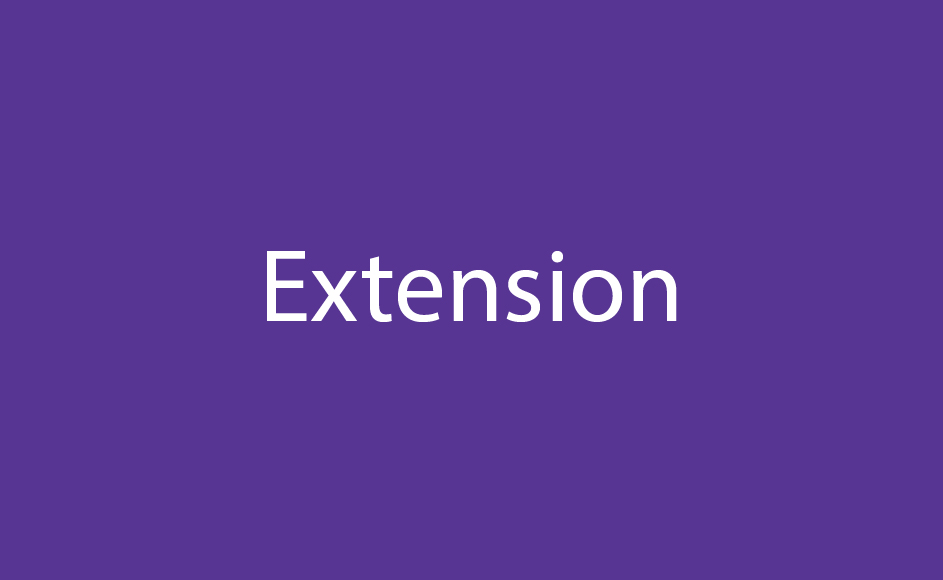 Study up to 12 units of elective course(s)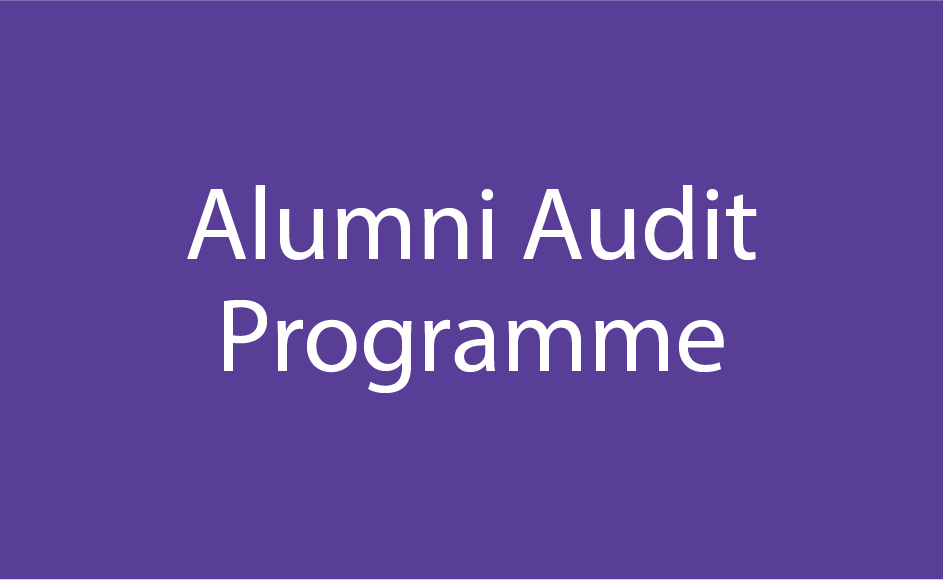 Concentration Options

Students may pursue a general MBA degree or select one of the below two concentrations to complete the programme:

General MBA
---
Business Modelling
Many economists, politicians and CEOs argue that technology is constantly disrupting our reality and making more and more VUCA – volatile, uncertain, complex and ambiguous. Is it true? And what does it mean for investors, entrepreneurs and managers? How can future leaders best prepare to survive and thrive in this brave new world? This course will help you answer all these questions, analyzing how automation and gig platforms are changing the way we work; how the sharing economy is re-gearing the way we produce and consume goods; how social media are playing with our minds and natural instincts; and how the data deluge above us can be transformed into a river of knowledge.
Entrepreneurship: Remodeling & Fundraising
Most of the young ventures fail within the first three years of their establishment by making some fatal mistakes. However, it is a business nature to make mistakes, particularly for those young entrepreneurs who enter the market without proper preparation because they usually do not realize the constraints and problems faced by new ventures. Since the Lecturer of this course strongly believes that it is difficult to repeat a 'success model', this course will concentrate on teaching the 'failure factors' that can bring down new ventures. It emphasizes on several major topics related to executing a business opportunity and securing required financial resources.
As the lack of financial resources is one of key failure factors and there are limited financial resources available to start-ups, students will be trained specifically for their fundraising skills. Since the investment community of Asia operates differently compared to the West, particularly USA, this course will concentrate on the assessment criteria of Asian investors in terms of the development and investment viability of ventures. This course covers critical issues concerning business ventures, especially ventures with innovative ideas and technology focuses, in detail.
This course is highly practical in nature. Existing quality ventures that encounter problems in fundraising will be sourced through the Pan Asia Venture Development Platform (http://pavd.info/) globally. The students are required to review the business model of those ventures and modify them from the view of Asian investors: angels, venture capitalists, private equity investors – industrial players and other strategic investors. At the last day of the course, students will make a fundraising presentation to approximately 15 – 30 PAVD investors from China, Hong Kong, Japan, Malaysia, Singapore and Taiwan (http://pavd.info/Registered%20Investors/Judges/). The students may also see the performance of students from other programs and/or universities. In a nutshell, students of this course will work on real project and raise real money.
Digital Transformation and Innovation
Changes are becoming the new industry norm, especially those underpinned by Digital Transformation and Innovation (DTI). The course will start with an executive overview of DTI fundamentals, from technology landscape and industry maturity, followed by exploring the New Normal – from new products and services, to new intelligence and new experience.
Students would then be exposed to latest thinking and trends in the market, covering customer innovation with Design Thinking; New Economies grown on Digital Platform; and Reinvention of Businesses driven by Industry 4.0. Industry experts would be invited as appropriate.
Innovation is at its best when ideas are without boundary – students will review real cases from different industries, and from the analysis gain the grasp on DTI application. The course would wrap with a framework for students to apply DTI in their jobs.
AI & Machine Learning
Artificial Intelligence (AI) and Machine Learning (ML) are being used in the financial services industry worldwide. Financial institutions and Financial Technologies (FinTech) start-ups are using AI and machine learning methods to assess credit quality, to price and market insurance contracts, and to automate client interaction. Some of these companies are optimising scarce capital with AI and machine learning techniques, as well as back-testing models and analysing the market impact of trading large positions. Hedge funds, broker-dealers, and other firms are using AI and machine learning to find signals for higher (and uncorrelated) returns and optimise trading execution. These companies are using these technologies for regulatory compliance, surveillance, data quality assessment, and fraud detection.
After completing the course, you will have a basic understanding of Artificial Intelligence (AI), Machine Learning (ML), Deep Learning (DL), Financial Technologies (FinTech) and Blockchain (BC) from the core concepts to the main technologies. You will also learn how these technologies are being applied to finance industry from asset management to insurance, and from customer service to regulatory and compliance areas. Ethics and risks relevant to AI and machine learning will be explored.
Fintech 101
This course will look beyond the theories of finance and enable students to understand how the business environment of financial firms is changing due to that oft-used and also oft-misunderstood word – fintech. The most recent figures from the OECD suggest the financial industry in developed economies makes up 20% of GDP, and work from the McKinsey Global Institute pegs its global revenue at US$11 trillion. Yet this same industry is still widely seen as being in great turmoil, with large financial institutions retreating from their historical product offerings, significant cuts in the workorce, and great atention being paid to the purported disruption of 'fintech' offerings.
While the traditional firms face these drawbacks, a youthful and talented class of entrepreneurs are launching their fintech competitors. Using technologies ranging from Blockchain to A.I., and with disruptive strategies looking to remake the business models, these firms are in the hunt for that elusive animal – the unicorn firm, a startup valued at US$1 billion.
The students of this course will look at the history of the finance industry, the challenges it faces and the historical drivers that brought it to this point, and finally look across a number of the sub-industries of finance – traditional banking, asset management, broking, insurance products, etc – to determine possible new directions and strategies for fintech startups.
Platform for Business Strategies
Success in business needs strategies. The advances of information technology have given business strategies a new dimension: building computer-mediated networks to facilitate transactions over e-platforms. The examples include Amazon, Google, Spotify, iTunes, Alibaba, Uber, Airbnb, and many other B2B, B2C, and C2C platforms. The eplatform business has network effect following demand-side scale economies that sees the value of a product from the willingness-to-pay of customers. This creates new perspectives of business strategies on pricing, platform products, envelopment attacks, winner-takes-all effect, and cannibalization. This course discusses how to run a successful business with e-platforms.
Managing Innovation and Change
It's an era of "Technology Everywhere". Rapid advancements in technology literally impact every sector of our society. From taxi services to mobile payment, from robotic engineering to artificial intelligence, from stem cell to green tech…., continuous innovations and new technology have laid substantial or even subversive changes to our ways of doing business. It is, therefore, important for senior business executives to understand the uncertainty and challenges engendered by technological and market changes. With a better understanding, one will be able to derive the optimal ways to cope with these changes.
Fintech Analysis
FINA6020W FinTech Analytics is designed to introduce students to the fundamental building blocks of various financial technologies and real‐world applications through case studies and quantitative analyses. Students will learn the essential components of technology‐ driven financial applications, including the digital payment, modern investment theory deployed robot investing, innovative financing and funding schemes (crowdfunding, peer‐to‐peer lending, cryptocurrency, etc.).
Full Course List
Course offerings are subject to change. All MBA courses will be taught in English, with the exception of elective courses of a unique nature in which teaching in Chinese is preferable.
Selected Topics in Business: Study Trip to Israel
Elective - Without Concentrations
[To be confirmed]

(Students are responsible for visas arrangement, if required. Students will need to pay for their own airfare, meals, accommodation and miscellaneous expenses.)
Selected Topics in Management: Management Decision Making
Elective - Entrepreneurship and Innovation
Making decision is a fundamental life skill. According to multiple sources, an adult makes about 35,000 decisions every single day. Some decisions are 'no-brainers.' Most decisions you'll face are tough and complex with no easy  or obvious solutions. Such decisions affect you, your family, friends, colleagues, work teams, organizations and many other known and unknown. Winston Churchill once complained the future is one damn thing after another. An effective decision-making process may be more complicated than flipping a coin, tossing a dart or letting someone else to make a mediocre choice which depends on luck for success.
Albert Einstein said the important thing is to never stop questioning. To understand the complexity and irrationality that arise in human decision making, you are going to answer many interesting questions in this course. To name a few: In X-file, why did the vampire choose picking up sunflower seeds over killing agent Mulder? How did Charles Darwin decide on whether to marry his cousin, Emma Wedgwood? What does the white elephant in your brain do to you? When is the best time of the day to make good decisions? Why do you need an afternoon nap after coffee? How do you choose your youtube channels? Why do older people have fewer friends? Are women's intuitive judgments better than men's? How can you make smarter financial decisions? To what extent you can trust collective wisdom? When is 'one good reason' better than many? Why is the PrOACT decision-making model useful in volatile and evolving environments? Answers to these questions will shed light on your decision-making process and outcomes. Throughout the 5-day learning journey of lectures, business cases and interactive exercises, you'll scratch your heads and learn how to critically make life and work decisions with evidence and effective process.
Selected Topics in Management: Social Entrepreneurship and Impact Investment
Elective - Entrepreneurship and Innovation
Social entrepreneurship requires visionary individuals to think out of the box and create new business opportunities for mission-driven ventures. Combining innovative mindset with the application of entrepreneurial principles, mission-driven ventures could bring social, environmental as well as economic benefits to the society. To support these ventures, impact investment and venture philanthropy can provide not only the resources to support such efforts, but also impact-driven accountability and results-orientated approach. This course will teach advanced knowledge and tools as well as hands-on skills, so that students can facilitate the above efforts and, specifically, to involve in a real-life social venture partner. They will need to address the challenges, capture potential opportunities and solicit support from the eco-system to make the venture real and sustainable. The best group of students will receive funding to work with the chosen venture partner.
This course is intended to equip students with the basic statistical tools required for the quantitative analysis of business problems. Topics include basic sampling and analysis of data, probability distribution functions, estimation of parameters and hypothesis testing, goodness-of-fit tests, analysis of variance, simple regression, correlation, and basic non-parametric statistical methods.
Encountering an increasingly competitive business environment, how managers interpreting and responding to it is crucial to the success of a business. This course is designed to provide students with a concept of competition and an understanding of the role of managers in the process of strategy formulation, implementation, and evaluation. Major topics include organizational mission, analysis of business environment, strategic planning, formulation and implementation of strategies at both business and corporate level, strategic change, and strategic evaluation and control. Cases, in-depth readings, and contemporary issues will be discussed in the class.
Venture Capital & Private Equity
Elective - Both Concentrations
The course will outline the mechanisms of venture capital (VC) investment and the financing of startups and early growth firms. As VC is a subset of private equity, the course will discuss the management, legal and marketing issues of private equity in general. Topics include raising and structuring private equity funds, the limited partnership, and fund strategies. The course will consider the investment decision of institutional investors in private equity and how funds are structured to meet their needs. It will discuss post-subscription private equity fund management – deal screening, evaluation, negotiation, disbursement, investee management, valuation and exit – and will consider specifically the perspective of the VC investee company – alternative sources of financing, how to approach a VC to maximize chances of success, and governance issues in VC financed firms. The course may also delve into public versus private equity buyouts, valuation of buyouts and corporate restructuring under private equity.
Sorry! There is no course that match your search criteria.