Summer Internship at Peace Field Limited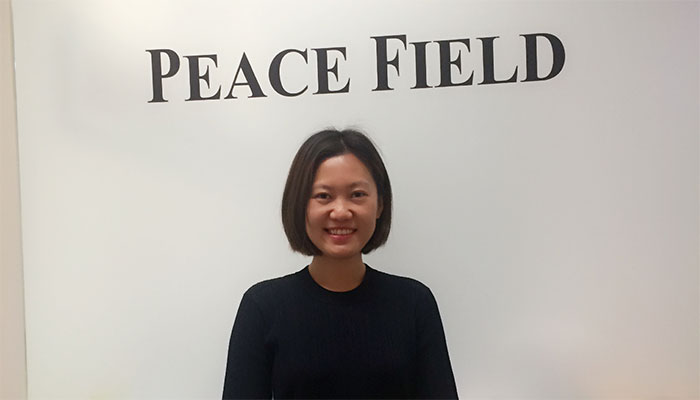 M&A is the area that I wish to explore for my long-term career. When CMC published, in the regular Job Alert, an internship vacancy at Peace Field Limited, a boutique financial advisory firm specializing in M&A and fundraising, I gladly jumped at the opportunity.
The interview process was not without challenges. Apart from seemingly relaxing chats with the CEO and two MDs (which they tested communication skills in both English and Chinese and general commercial sense), I was also given a DCF model to gauge my financial understanding and asked to do an impromptu investor pitch and Q&A. After three rounds of interview, I was hired.
Thus my internship kicked off in late May. Because of immigration compliance, I went to office two days a week and started to work full week only from June. Interns were treated the same as Associates. I was involved in several aspects in the deal process, such as marketing, industry research, investor/target shortlisting, teaser/legal document drafting, financial modeling, etc. There were exciting days.
Approaching the end of my internship, I found the experience enriching. For a career switcher, every day offered new things and perspectives to learn; for a Chinese (raised and worked only in Mainland China) working in an American firm, I realized the cultural differences required quick adaptability. If I were to humbly share what I have learned, I would summarize it in the following key words: interpersonal skills (especially when your work involves multiple parties), being self-driven (to take initiatives and thus ownership of your own professional success), cultural intelligence (particularly in a foreign culture) and curiosity (to keep your knowledge/skill sets up to date).
Though not the only purpose, career is for sure among the crucial aspects of a meaningful MBA experience. To novices who are about to embrace perhaps one of the most memorable years in your life, I would say make early efforts in career preparedness—build up the necessary skills/qualifications as well as professional networks. And I wish all of you a most REWARDING year.
WANG, Terry
Full-time Class of 2017